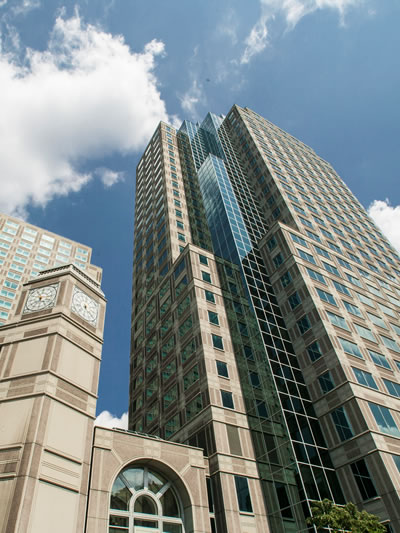 Lovett Bookman Harmon Marks LLP (LBHM) is committed to the delivery of high-quality estate planning, business and tax planning, tax return preparation and trust and estate administration services to its clients through the application of a team approach. The team approach maximizes the skills and strengths of our people for the benefit of our clients. Our attorneys use their extensive experience to advise our clients – including individuals, corporate fiduciaries, and charitable and non-profit entities.
LBHM was formed by attorneys who had been associated with Reed Smith LLP for most of their careers in the field of trusts and estates.
Our practice concentrates on four principal areas of service:
Estate and Trust Planning and Related Business and Tax Planning
Estate and Trust Administration
Charitable Foundations and Other Non-Profit Organizations
Fiduciary Representation
All of our attorneys are licensed to practice in Pennsylvania. We also have two attorneys who are licensed to practice in Florida.
Estate and Trust Planning and Related Business and Tax Planning
Our team is at the forefront of designing and implementing highly sophisticated estate and tax planning strategies and techniques. Our goal is to ensure the successful transfer or disposition of enterprises while achieving maximum tax savings.
We counsel clients on income, gift, estate and generation-skipping tax considerations, powers of attorney, advance medical directives, and revocable and irrevocable trusts. We frequently advise clients on wealth-preservation methods, such as trust formation, capital restructuring, insurance structuring, gifting programs, or the structuring of shareholder, partnership, and LLC agreements, all with an eye on maintaining flexibility to accommodate future developments. Throughout, we remain sensitive to our clients' personal and family issues.
Fiduciary Representation
Our team regularly advises individuals and corporate trustees on performance of their duties and responsibilities, including matters relating to trust accounting, the Prudent Investor Act, the Principal and Income Act, as well as distribution issues and taxes.
Charitable Foundations and Other Non-Profit Organizations
Our team counsels clients on methods for most effectively fulfilling their charitable interests. Often this may involve the creation of a charitable foundation. We have broad experience in the creation and administration of charitable foundations, including the significant issues relating to compliance with the federal rules applicable to private foundations. As a result of our experience in this area, our attorneys perform legal services for a variety of charitable and non-profit entities.
Estate and Trust Administration
Our representation of clients for estate planning often results in our continued retention as counsel for estate administration upon death. Similarly, we are frequently called upon to represent the trustees of a trust created by a client during lifetime or at death.
Estate administration involves many aspects, such as valuation of assets, jurisdictional issues and retirement plan provisions. Our attorneys are experienced with federal income and death tax laws, as well as those of many states and foreign countries, and provide settlement services as required by those jurisdictions.
LOVETT BOOKMAN HARMON MARKS LLP
Liberty Center, Suite 1150
1001 Liberty Avenue
Pittsburgh, PA 15222
Office Manager:
Lisa A. Pollice
Telephone: 412-392-4670
Fax: 412-392-1110