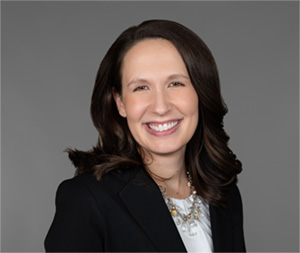 Email:
euhler@lbhmlaw.com
Telephone:
(412) 392-2514
Fax:
(412) 392-1110
Download vCard
Liz's practice includes estate and tax planning, estate and trust administration and certain Orphans' Court matters.
Legal Experience
2016 Lovett Bookman Harmon Marks LLP
2011 K&L Gates LLP
Bar Admissions
2011 Pennsylvania
Legal Education
2011 J.D., with high distinction, University of Iowa College of Law
Undergraduate Education
2007 B.A., with high distinction, University of Michigan, Political Science and History
Personal Interests / Community Service
Liz resides in Marshall Township with her husband, son, daughter and yellow lab. Liz is an active member of the Allegheny County Bar Association's Probate & Trust Law Section Council. In her free time, Liz enjoys volunteering with Pittsburgh-area nonprofit organizations. Several years ago, Liz organized a group of women to volunteer at a different Pittsburgh-area nonprofit organization every few months. The group has now grown to include over fifty women of various ages and backgrounds.